News — Children's Bracelets
Posted by ShopPad Support on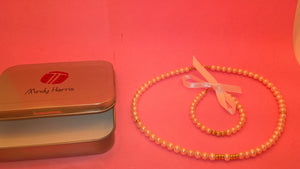 Seems like just when you found the perfect pearl necklace you hold it up and see it is sized for you, not your child. Our company creates and sells kid sized jewelry. Our products are also guaranteed for lifetime restringing. An average newborn bracelet is 4.5 inches. For babies over 6 months the correct size is 4.75 inches.  Shopping for a 1 year old select 5 inches.  Seeking a perfect easter or communion necklace and bracelet select size 6 inches for a bracelet and 14 inches for the necklace. All Happy Pearl sterling silver necklaces include 1 three inch extender....
Posted by mindy harris on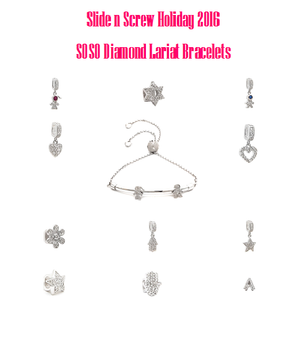 WHAT IS A SOSO BRACELET? SCREW OPEN AND SLIDE ON STERLING SLIDER CHARM BRACELET. LARIAT ADJUSTABLE LENGTH + 7MM. STERLING DIAMOND BLASTED BEAD. SELECT DIAMOND CHARMS IN STERLING SILVER, KIDS, LOVE, STARS, FLOWERS TO INFINITY. MIX YOUR PERSONAL COLLECTION ON OUR UNIVERSAL BAR. SIMPLY UNSCREW THE BAR, ADD ON CHARMS AND SCREW CLOSED. BRACELETS MSRP $60 CHARMS MSRP $50-60 USD.